OUTPUT


JUNICHI OTAKE IS A DESIGNER AND CREATIVE DIRECTOR BASED IN PORTLAND, OR. CURRENTLY HE IS A DISTINGUISHED EXPERIENCE ARCHITECT AT EXPEDIA GROUP.









NIKE FUTURE OF FITNESS

Revolutionizing the fitting room experience and redefining the benchmarks for obtaining the perfect fit with a bold new approach to customer engagement. By providing in-store activations that empower customers to choose products based on their emotions, perceptions, and personal preferences, the brand is embracing a more holistic approach to shopping.

The new idea takes into account both internal feelings and external factors, ensuring that customers find products that truly resonate with their individual needs and desires. This groundbreaking innovation transforms the traditional shopping journey into a more immersive and personalized experience for achieving the ultimate fit and convenience for every customer who steps into a Nike store.


My Role: (Design)
Creative Direction, Strategy, O2O Journey Design.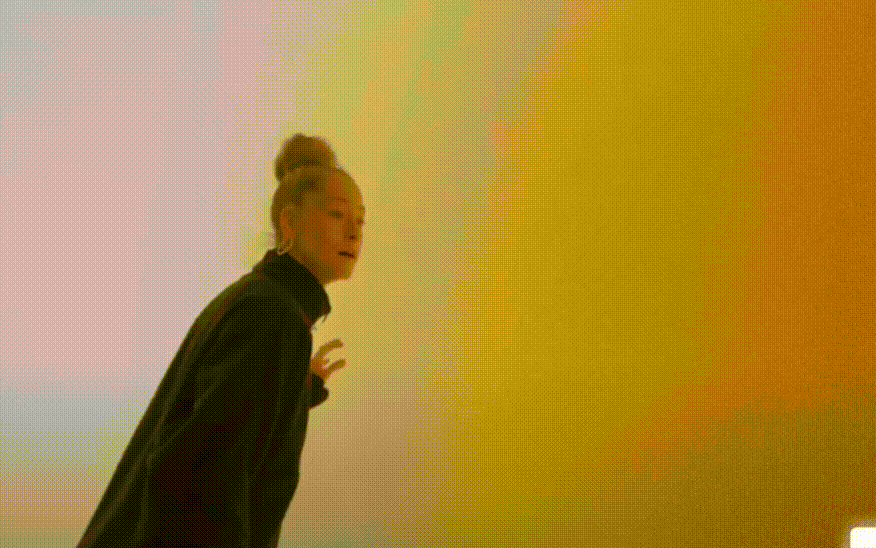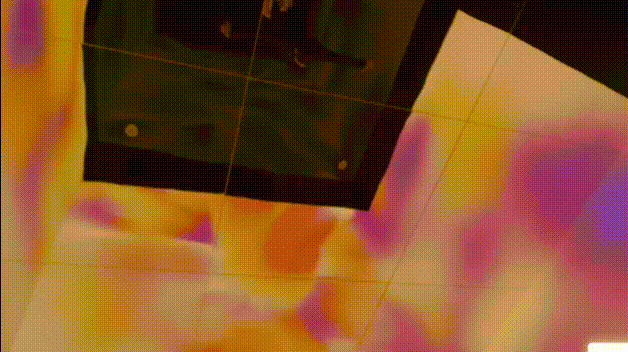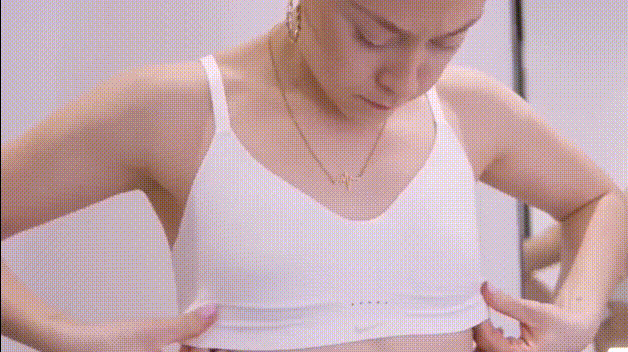 ---
LEBRON XX ACTIVATION

LeBron XX is launching a new product that puts consumers at the forefront. The launch emphasizes the importance of multi-generational stories and legacy, with the goal of building a shared future with the community. The focus of the launch is on the product's 20th anniversary innovation, which is enabled through a full-screen interactive basketball court for engaging product trial experience.


My Role: (Design)
Creative Direction, Strategy, Store Journey Design.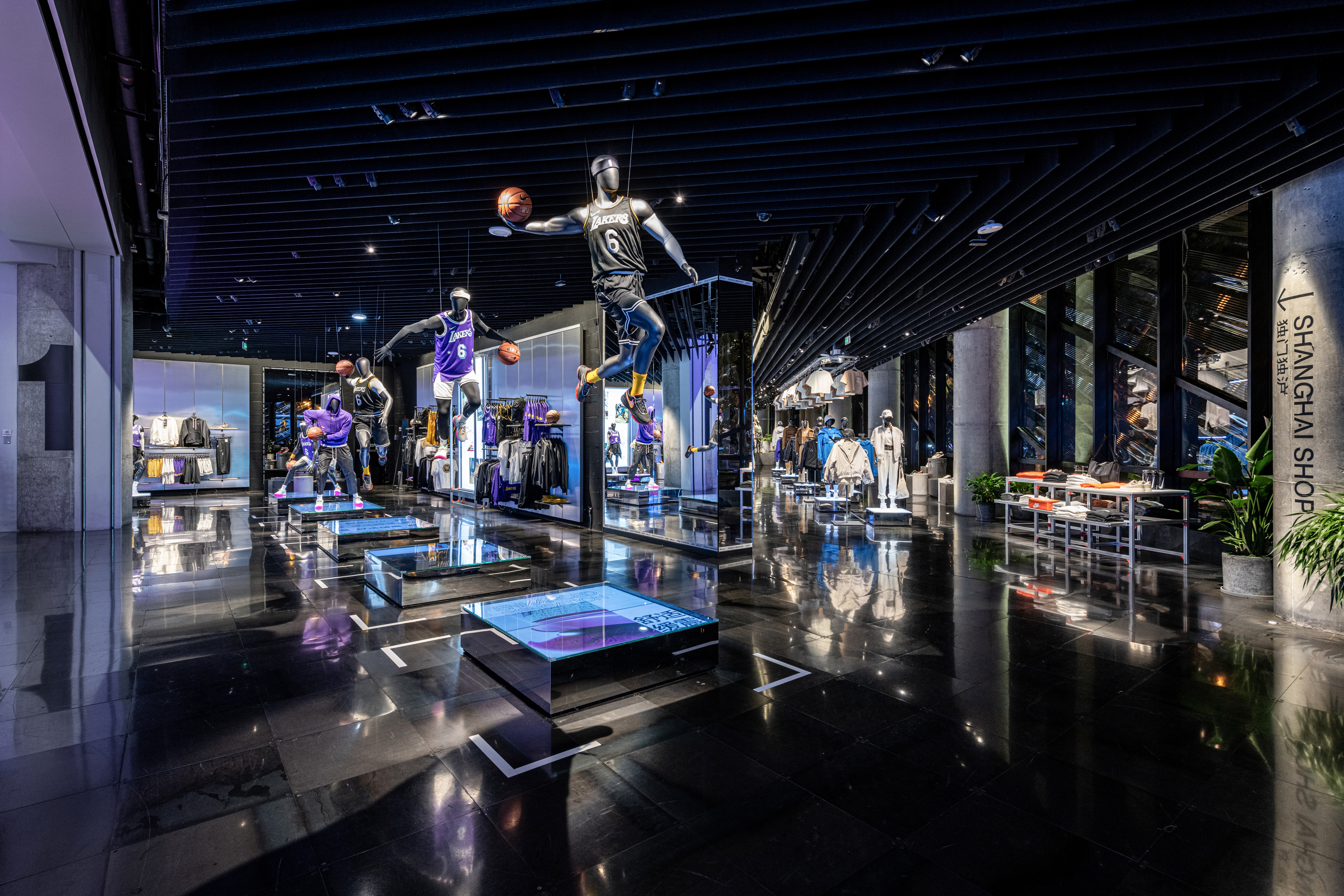 ---
NEW NIKE APP

The latest enhancements to the Nike personalization features and the introduction of contextual brand narratives aim to provide an exceptionally tailored experience for all Nike members.

By taking advantage of these customizations, users will enjoy a more individualized journey with the brand, as the platform adapts to their specific needs, preferences, and lifestyle choices. Furthermore, these updates will enable Nike to weave engaging stories that intertwine with members' unique circumstances, interests, and aspirations, fostering a deeper connection between the brand and its devoted community.


My Role: (Design)
Creative Direction, Design, Strategy, UX.

---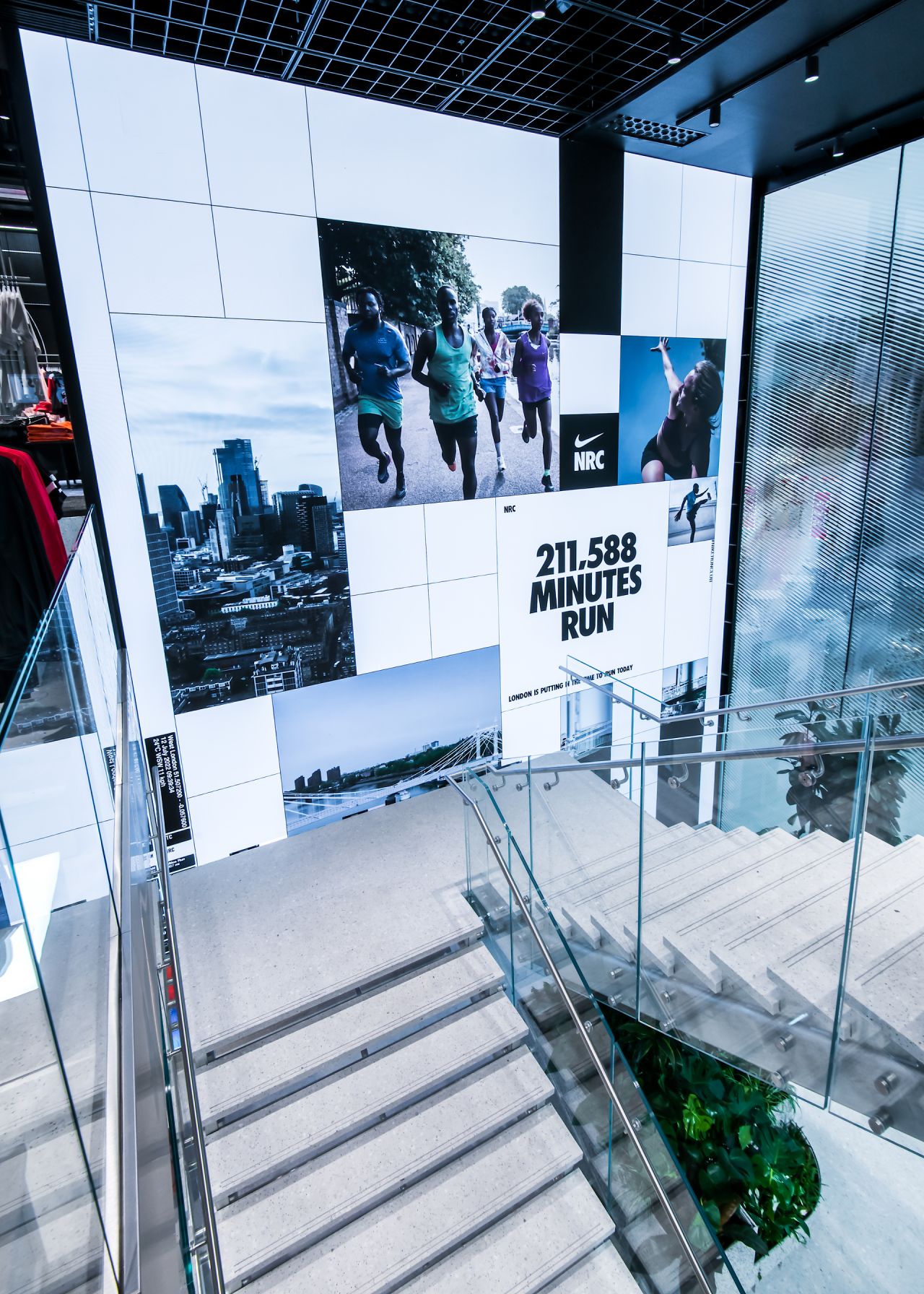 NIKE RISE STORE

The new concept store, Nike Rise features Sport Pulse. The first of its kind store driven by Sport Pulse offers the most personalized shopping experience with real time data from the sport activities, weather data and events from the city. The Nike App at Retail mode on the Nike App offers online-to-offline services that bring confidence in finding the right products and connection to sport.


My Role: (Design)
Concept Development, Creative Direction, Strategy, E2E, O2O Journey Design.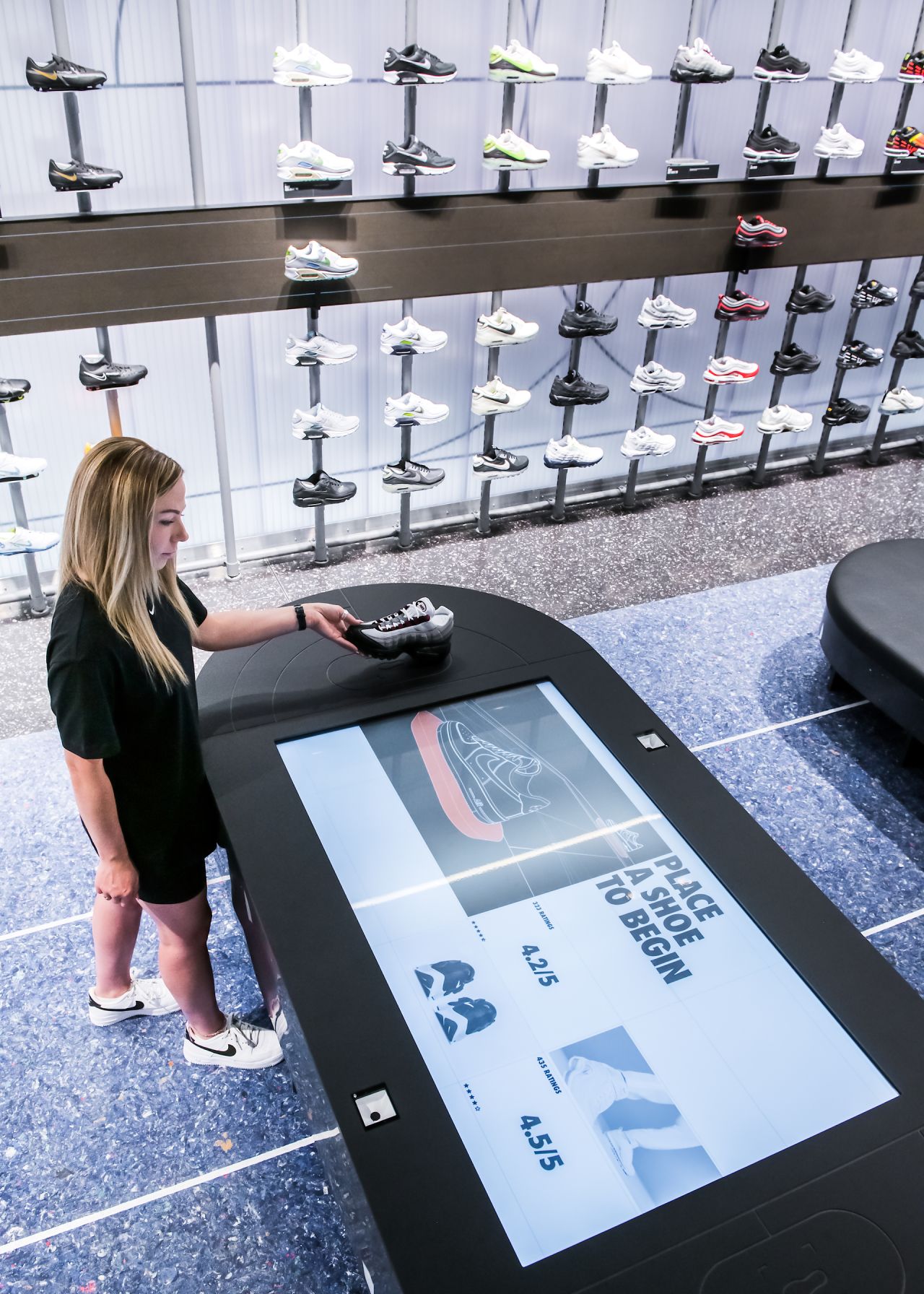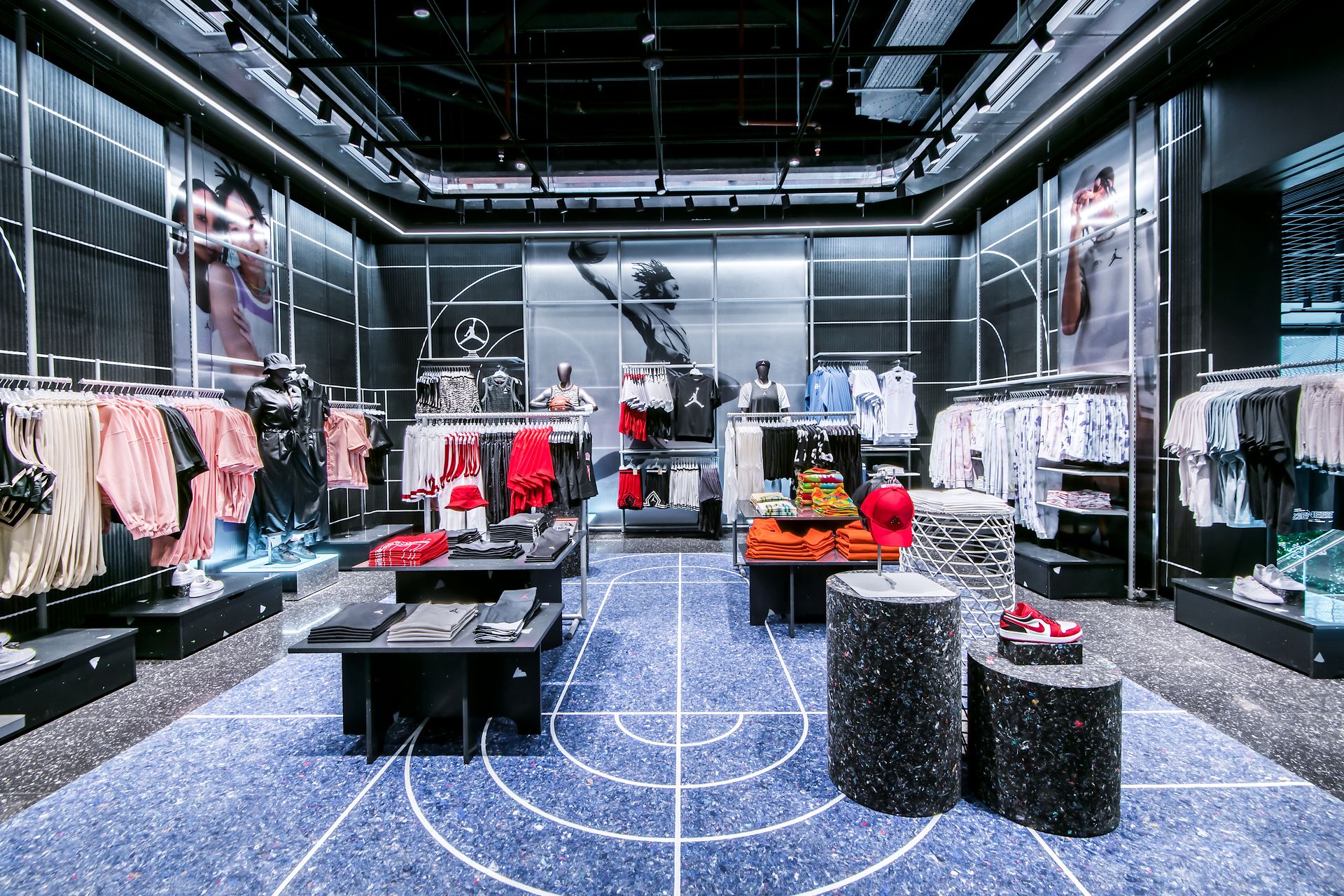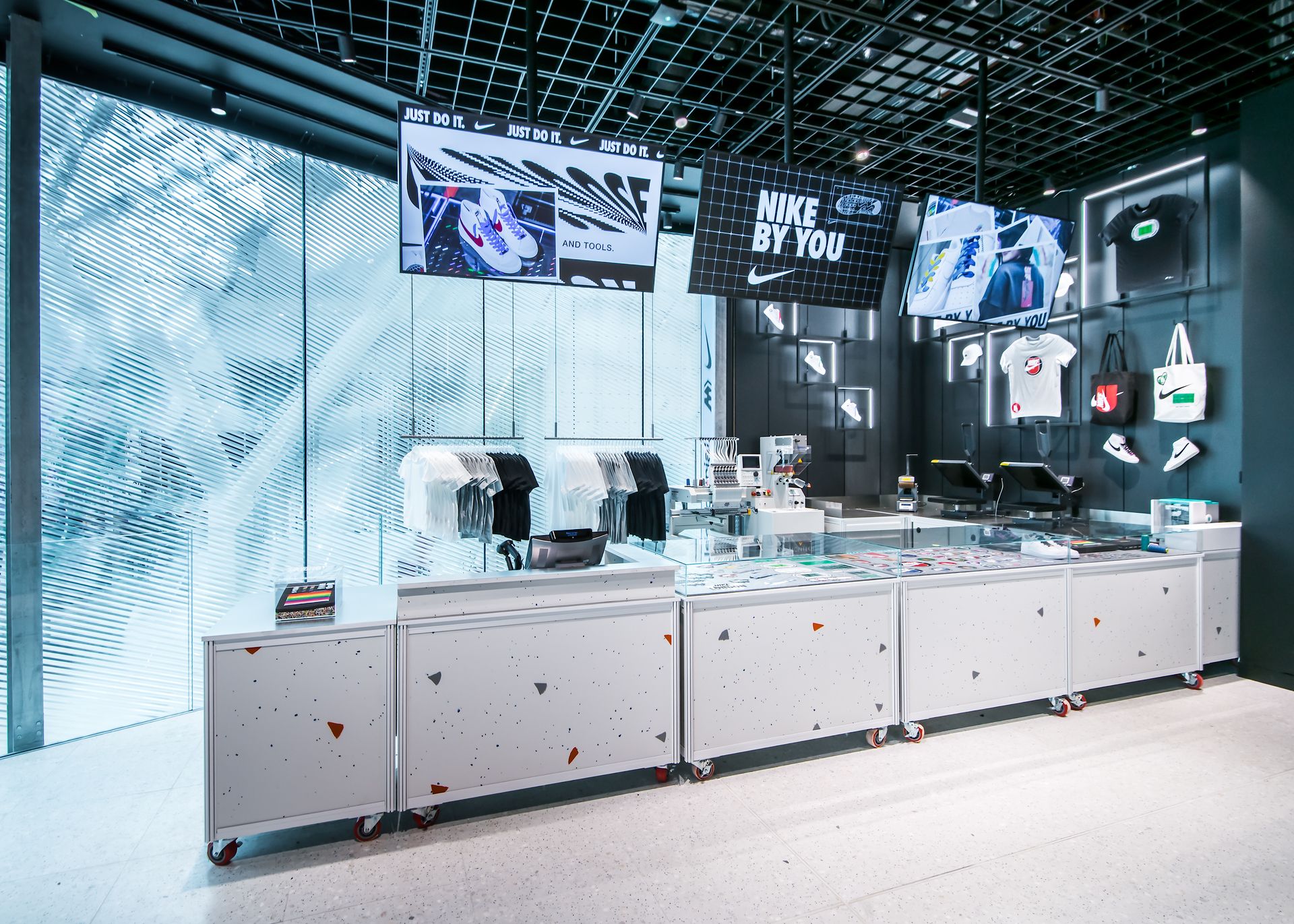 ---
NIKE LIVE STORE


Nike Live brings sport to the local community. It offers a range of digitally-enabled services tied into Nike App for a compelling membership experience by using data science. Members can redeem free products and gifts monthly through the "Nike Unlock Box" vending machine. Ship-from-store capabilities are also available for more efficient online ordering.


My Role: (Design)
Concept Development, Creative Direction, Strategy, Digital Design, UX.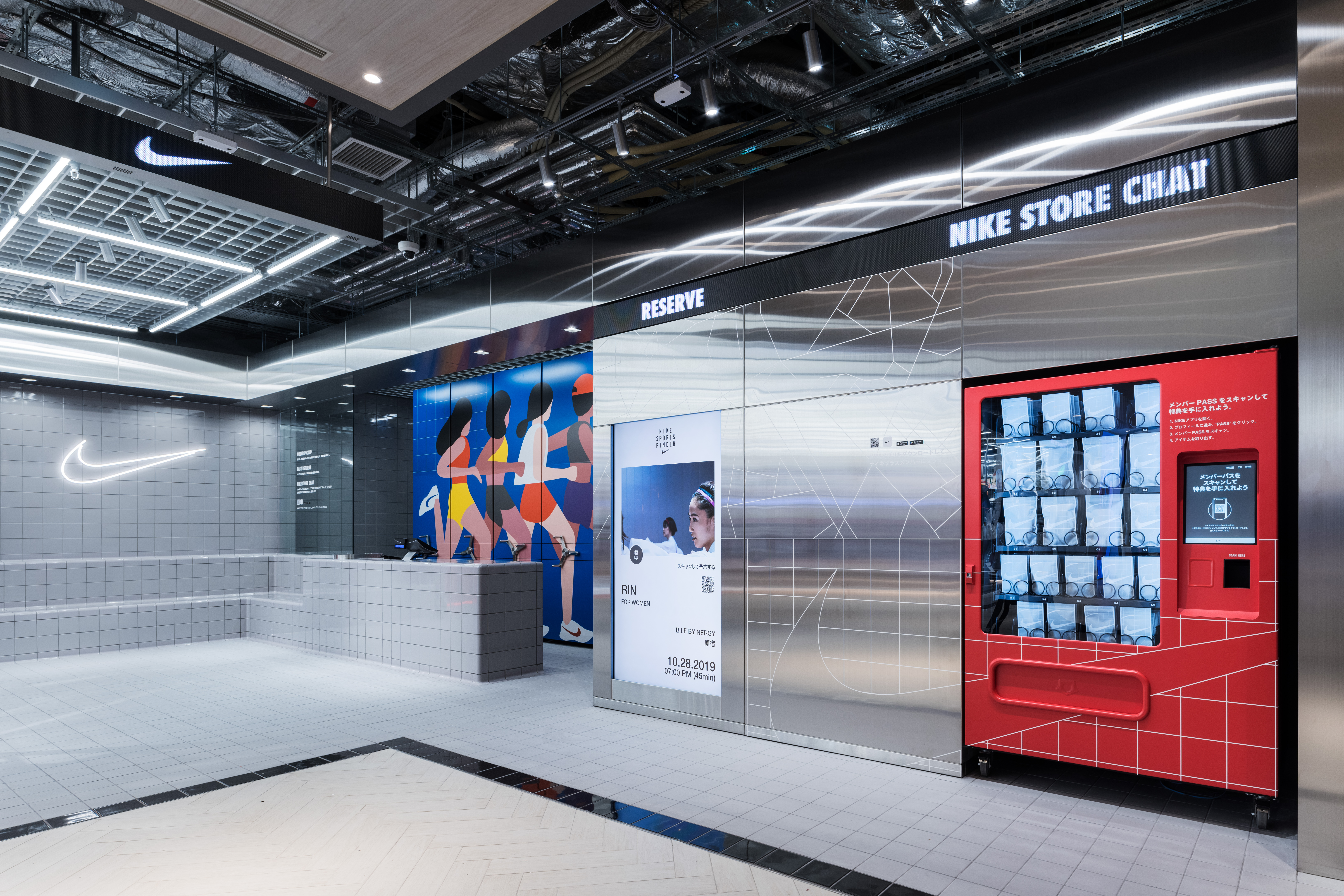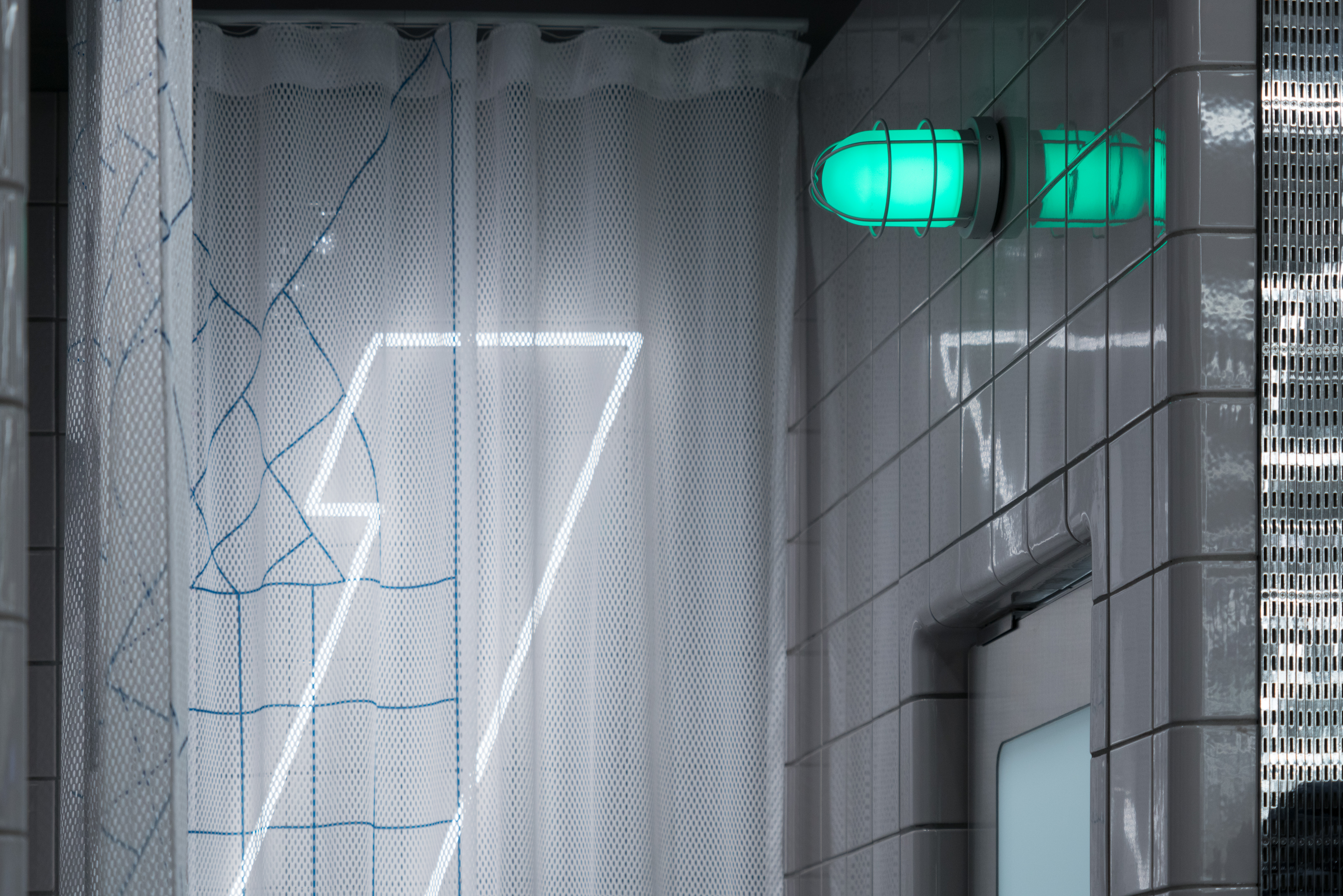 ---
NIKE FIT


Nike Fit represents the next gen of shoe sizing technology with AI, machine learning and recommendation algorithm. Simply scanning foot with the Nike app, it measures the width of the foot down to the millimeter. This innovative technology takes into account variations in fit, such as how the Air Jordan shoe fits differently than other sneakers. With Nike Fit, customers can confidently purchase shoes that fit perfectly every time.



My Role: (Design)
Creative Direction, Strategy, Industrial Design.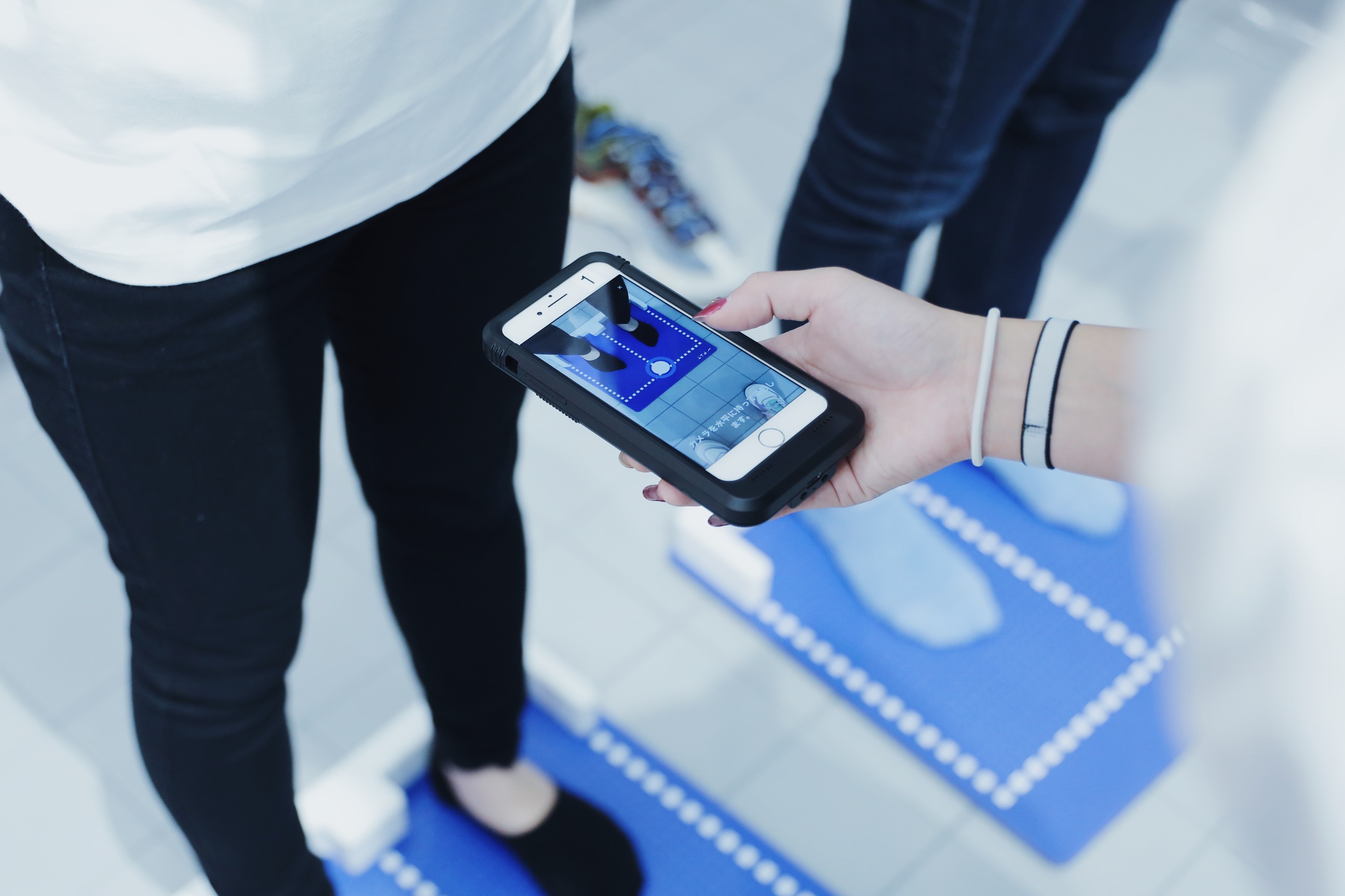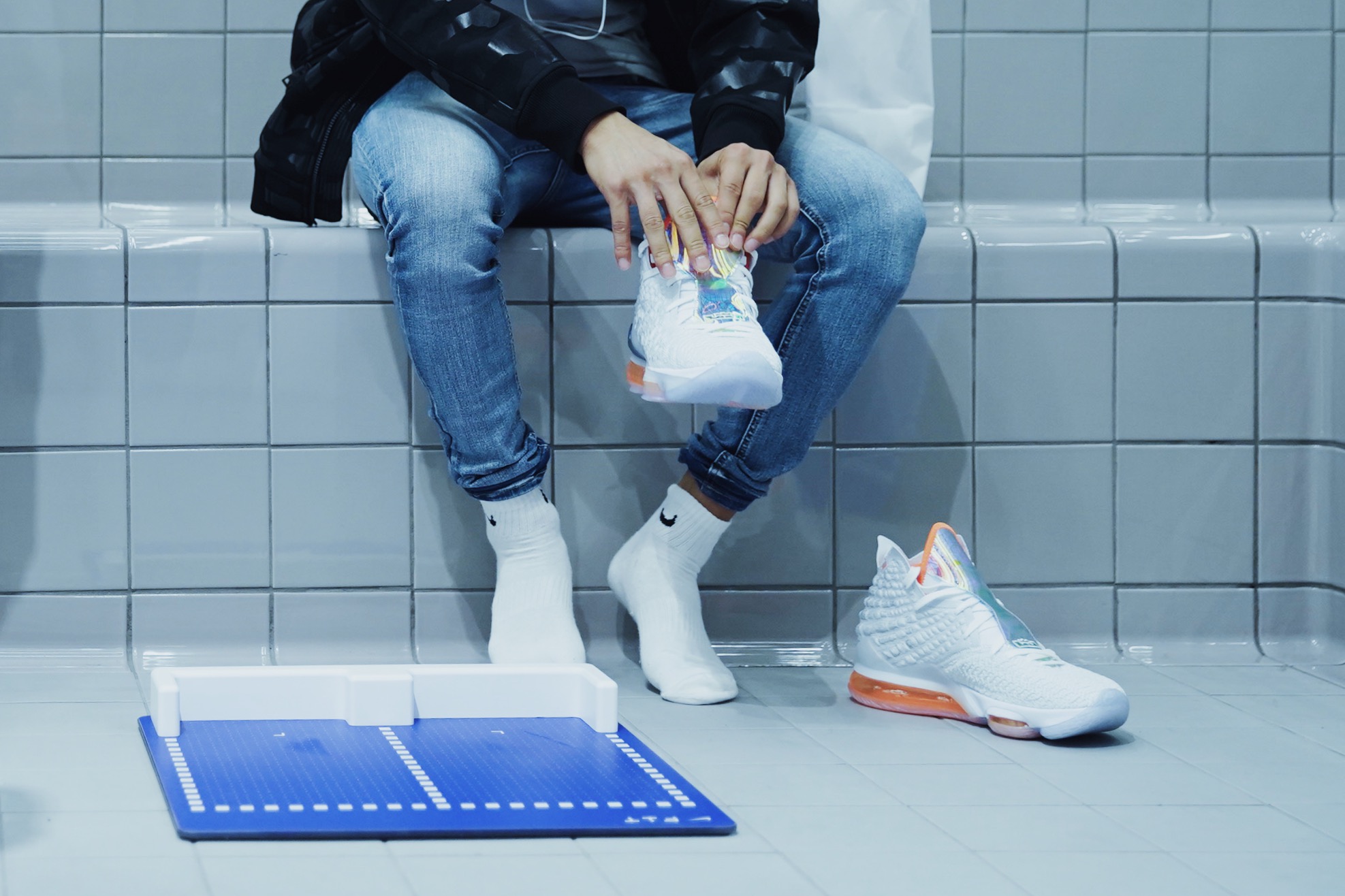 ---











2022— 2022

NIKE / Global Design Director
(Brand Experience Design)

I strived to ensure Nike's new product and innovation stories were woven into the retail experience, creating a more engaging and memorable customer experience. Through design and strategy, I helped to create a meaningful and deeper connection that empowers and shapes the future of our next generation.







2020— 2022

NIKE / Global Design Director
(Digital Design)

I led the world-class digital design team for horizontal initiatives in the digital eco-system, Nike App and Nike.com. Primarily focused on member home, content, strategy, and personalization initiative to develop the future vision of digital experience.







2019 — 2020


NIKE

/ Global Design Director

(Service & Exprience Design)

Senior creative leader for Nike Global Retail, developing the initial concept from research, strategy, design to prototype. Manages and partners large function teams internally as well as networking of global agencies to support and execute the future vision of Nike stores.







2018 — 2019

NIKE

/ Global Design Director

(Retail Innovation)

Analytical developing of strategic design concepts based on consumer insight and market research. Manages visual identity and brand voice, communicated through digital & physical experiences. With focus on; store services, consumer journey, UX, apps, O2O, environment design, industrial design and prototyping.







2014 — 2018

Huge Inc. / Design Director
(Studio)

Oversees creative team at Huge Studio, primarily focused on content creation, interactive experience in both physical and digital. Heavily involved in the operation, budget, time scoping, new hire, and disciplines. From early strategy and planning through to concept and execution of new business, product launches, motion trailers, UX, and retail design.







2012 — 2014

AKQA Inc. / Sr Art Director
(Creative)








2010 — 2012

SapientNitro / Art Director
(Creative)







2006 — 2010

OneMethod / Sr Designer
(Creative)







—



AWARDS

World Retail Awards
IAC Web Marketing Association
W3 Award Gold
Applied Arts, Interactive
Summit Creative Award Gold
W3 Awards Gold
W3 Awards Silver
W3 Awards Silver
W3 Awards Silver
W3 Awards Silver
W3 Awards Silver
W3 Awards Silver
Webby Awards
ADCC Merit Award Interactive
Webby Awards Sports
Applied Arts
Applied Arts
Digital Marketing Award
Mobius
Summit Creative Award




—



PATENTS

Design inventor of Nike Fit - Biometric sensors







---
THE POWER OF PLAY
Unlish Your Creativity ->

Read

(3min)



©